Malina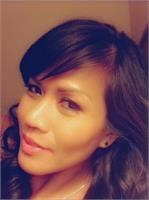 Malina Eppley, from the age of six years old, performed and later instructed Indonesian traditional dance internationally. This passion for performance and instruction continues as she dedicates herself to yoga. Malina began her yoga journey in 2009 where she took classes at the Embassy of India in Jakarta.
She continued her yoga journey in the United States where she became a practitioner of Iyengar yoga, and later Vinyasa yoga. Then in 2012, she walked into Bikram Yoga Reston. Once she had experienced Bikram Yoga, she found her calling. She found a new practice that helped her overcome the postpartum syndrome she experienced after having twins. In the spring of 2014, Malina attended and completed the Bikram Teacher Training in Los Angeles.
Malina instructs the following:
26 postures in a hot room




REGISTER IN ADVANCE TO SAVE YOUR SPOT!

Inferno Hot Pilates is one of the fastest growing fitness classes in the United States today. Using Pilates prin­ci­ples, Inferno Hot Pilates is a chal­leng­ing, full body, low impact, high inten­sity work­out. It is per­formed on a yoga mat in a room heated to 95 degrees and 40% humid­ity. Hot Pilates strength­ens mus­cles and burns fat — all with­out the pounding of a high impact work­out. It is designed for all fit­ness levels.

The inferno Hot Pilates classes will be taught by Malina Eppley. Malina is the the first certified Inferno Hot Pilates instructor on the East Coast. She has enthusiastically promoted Inferno Hot Pilates throughout the United States, and later introduced it to South East Asia.

Her class is a solid core workout complemented with motivational music. Malina is also a certified Bikram Yoga Instructor and has started her Bikram Yoga practice at Bikram Yoga Reston. She is very excited to be back in Reston where she started her Bikram Yoga practice.