Malina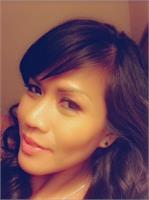 Malina Eppley, from the age of six years old, performed and later instructed Indonesian traditional dance internationally. This passion for performance and instruction continues as she dedicates herself to yoga. Malina began her yoga journey in 2009 where she took classes at the Embassy of India in Jakarta.
She continued her yoga journey in the United States where she became a practitioner of Iyengar yoga, and later Vinyasa yoga. Then in 2012, she walked into Bikram Yoga Reston. Once she had experienced Bikram Yoga, she found her calling. She found a new practice that helped her overcome the postpartum syndrome she experienced after having twins. In the spring of 2014, Malina attended and completed the Bikram Teacher Training in Los Angeles.
Malina is currently not instructing any classes.